How To Clear Your Mind And Start Pursuing What You Truly Desire
This is not going to be an SEO experiment or internet marketing related post.
However, you can apply these concepts to you everyday work and life.
Over the past few years I have felt that time has been blowing by way to quickly, like years literally feel like 3-4 months for me at the moment.
This could be due to the fact that I started my own web design and internet marketing company two years ago. I also keep hearing that the older you get the faster time goes but I'm only 24, so I set out to find a way to stop this feeling. What I learned was interesting and I want to share with you what I have discovered.
When you are starting a business, climbing the corporate ladder, designing your next artistic masterpiece etc. usually we make this one of our top priorities. We have choices everyday and if being successful in your career is a top priority you have to continually put your effort into that one desire. There have been vacations, hobbies, exercise and many choices that I declined in an effort to focus on work. The first year was manageable but I didn't realize how stressful the current path I was leading would turn out to be. By the end of my second year of opening my own business, I was constantly focused on time. I would read/delete emails when only convenient, would constantly compare the value of what it is that I was doing, went from 45 min lunches to 15-20 min lunches, I would have two computers on side by side so that I can work on two projects at a time.
Stay with me here there is a point to all this back story!
In the SEO world, you can work as hard as you want but have 0 control over the results. This was frustrating and stressful because I would spend months on clients websites that would receive great results and then get smacked with an algorithm update. I learned that taking on time consuming clients who are concerned about every penny is a wasted effort and a bad business plan. I also learned how to really focus in on the clients that mattered and believed in my and valued my services. I am sure most of you have heard the 80/20 rule which is 80% of your business comes from lifelong loyal customers and the other 20% is the group of people who leave negative reviews on yelp. I realized that this is quite true! I actually dug deeper and found that I was spending about 50% of my time on marketing and trying to keep happy those 20% of bad clients who quit anyways.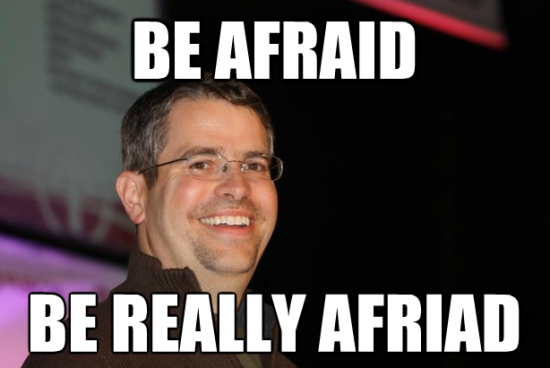 What I also found is that about 30% of my clients came from marketing, SEO rankings and sales people. The other 70% of clients came from referrals and friends and family. I didn't realize how valuable referrals were until I noticed this and now I am going to restructure my marketing strategies to finding referrals.
How this information is beneficial to you and your business!
A couple of months ago I started to visualize the things that I wanted to do but always declined because of work. My hobbies, exercising, spending more time with friends and family, networking events etc. and I started to take an hour from work 2-3 days a week and devote that time to these things. Guess what happened, did my business suffer no, did I lose out on valuable work time not really, did "emergency" website issues get fixed in time yup! The best was that I started to get happier, feeling better and enjoying my work much much more and now it shows when I am on the phone with clients. They could tell that I am happy and that joy/energy reflected to them.
I started playing basketball (to get my lazy butt a head start into exercising), just started doing P90x again (highly recommend if you want results and too feel great), joined a BNI networking group (nationwide networking group that gives referrals), and joined my local chamber of commerce. My networking group was in need of a website designer/internet marketer and the referrals are already starting to come in. I also started to eat a little bit healthier and learned to cook some of my favorite meals. I used to always go out to fast food places, restaurants or eat frozen lunches/dinners ever since I graduated college. Learning to cook my favorite meals helps me want to eat at home and choose food that is healthier and more nourishing than fast food.
All of these changes have refreshed my mind and my thoughts on my business. I am enjoying it and enjoying meeting new people who I can network with and help each other's business grow.
Here is what you need to do if you are stressed from work
Write down 5 things that you have been putting off and set a date and go do them!
Take a day off work and enjoy your life, it's too short to be working all the time.
Join a networking group or your local chamber of commerce. Get active in your community
For hobbies find people who enjoy what you do, search online, ask on social media, join a Meet up group http://www.meetup.com/ or better yet start your own Meet up group.
Eat healthier! Go to the nearest whole foods and cook something healthy
and most importantly …
Learn To Balance Your Life
I hope this post was informative and you were able to get something from reading it. I know that this journey has taught be to balance my life and it has made me a happier and successful entrepreneur.