Using Silo Structures and 301 Redirects To Rank
Silo Structures have been talked about for awhile now, but are starting to generate more of a buzz.
I wanted to test the theory of Silo Structures and see how effective they really are or are not. Does Google favor Silo Structures or is the typical URL www.example.com/post a better way to setup your landing pages?
What I did initially was purchase 2 Exact/Partial match domains and saw such a huge success with one method, that I purchased a 3rd domain to test out those results again.
The pages I created on two of the websites will have the same silo structure while one site will use the /%postname, here is what a silo structure looks like www.example.com/SEO/Los-Angeles-SEO-Services
Most websites are setup with www.example.com/post-name structure which definitely works but we are testing today if a broader structure that has many posts flowing to a category has beneficial search engine rankings.
This is a diagram of a Silo Structured website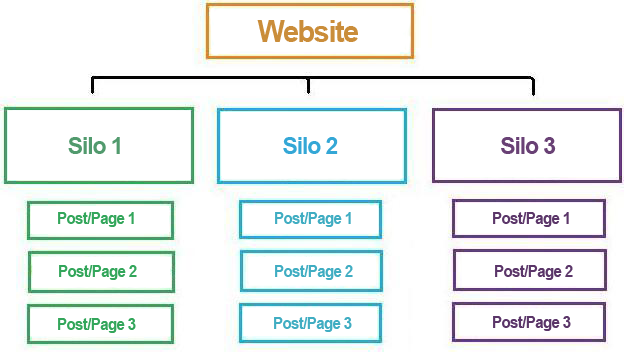 The Hypothesis:
1. Silo Structuring your website will provide a benefit in the search results.
2. The website will not rank on the 1st page with just a silo structure, quality links will need to be thrown to the websites.
The Experiment:
1. Purchased the domains and setup WordPress with the same theme and unique content.
2. Images, Plug-ins, Titles, Meta Descriptions and Silo Structure were all setup the same way on the Los Angeles and San Diego sites. The Orange County website will not use a silo structure (all very similar sizes and competition).
3. One website (Orange County) will have a 301 redirect and no silo structure, the other two websites (San Diego, Los Angeles) will have a 301 Redirect from previously Penguin 2.1 penalized websites to bring in links.
4. The keywords being tracked are all similar search volume and competition however the Los Angeles website is slightly more difficult to rank for.
5. Update – The Orange County website seemed to not get indexed after a couple of weeks so a Press Release distributed by PRweb.com was sent for all 3 websites to index.
Analysis of Rankings:
1. The Orange County website took over 2 weeks to get indexed and received only one ranking Page 9. See the screen shot below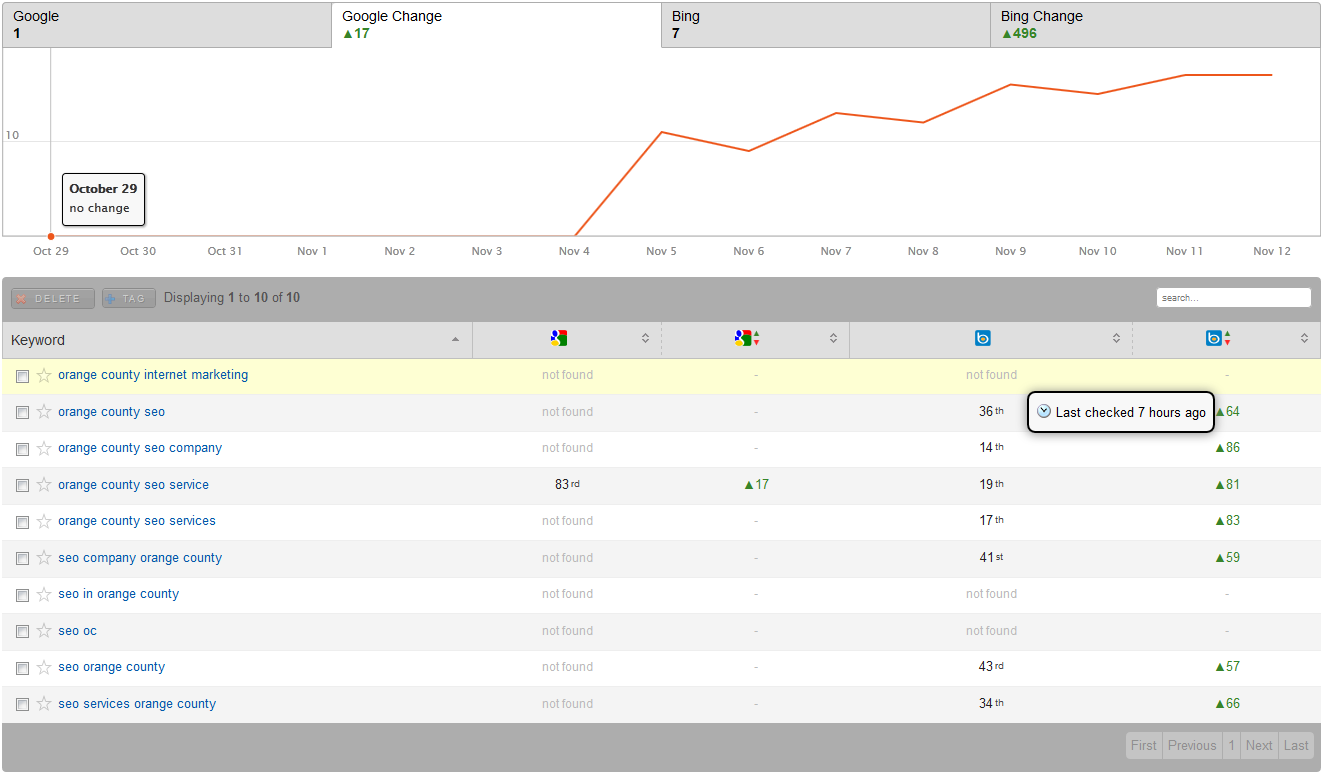 2. When I originally purchased 2 websites for this experiment, the San Diego website with a 301 redirect received 1st page rankings within 1 week and has stayed that way except for 2 keywords. I purchased a second domain (Los Angeles) to really test out this method and see if the results could be replicated. Here are the results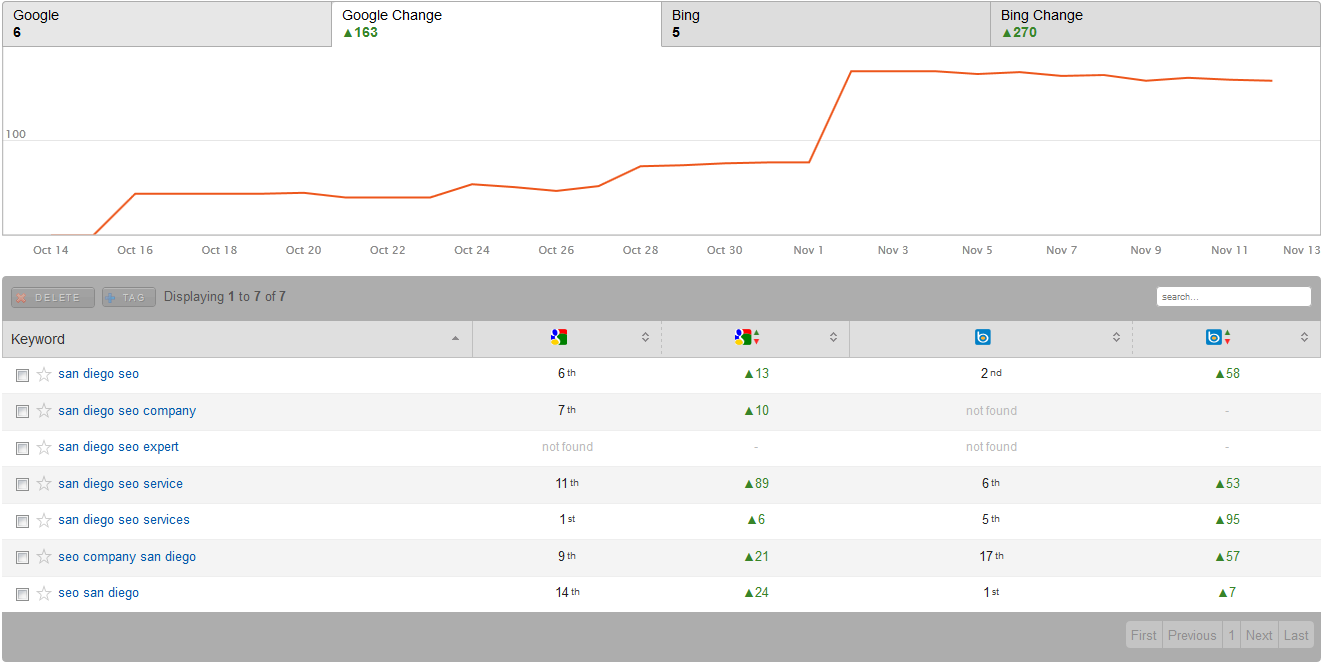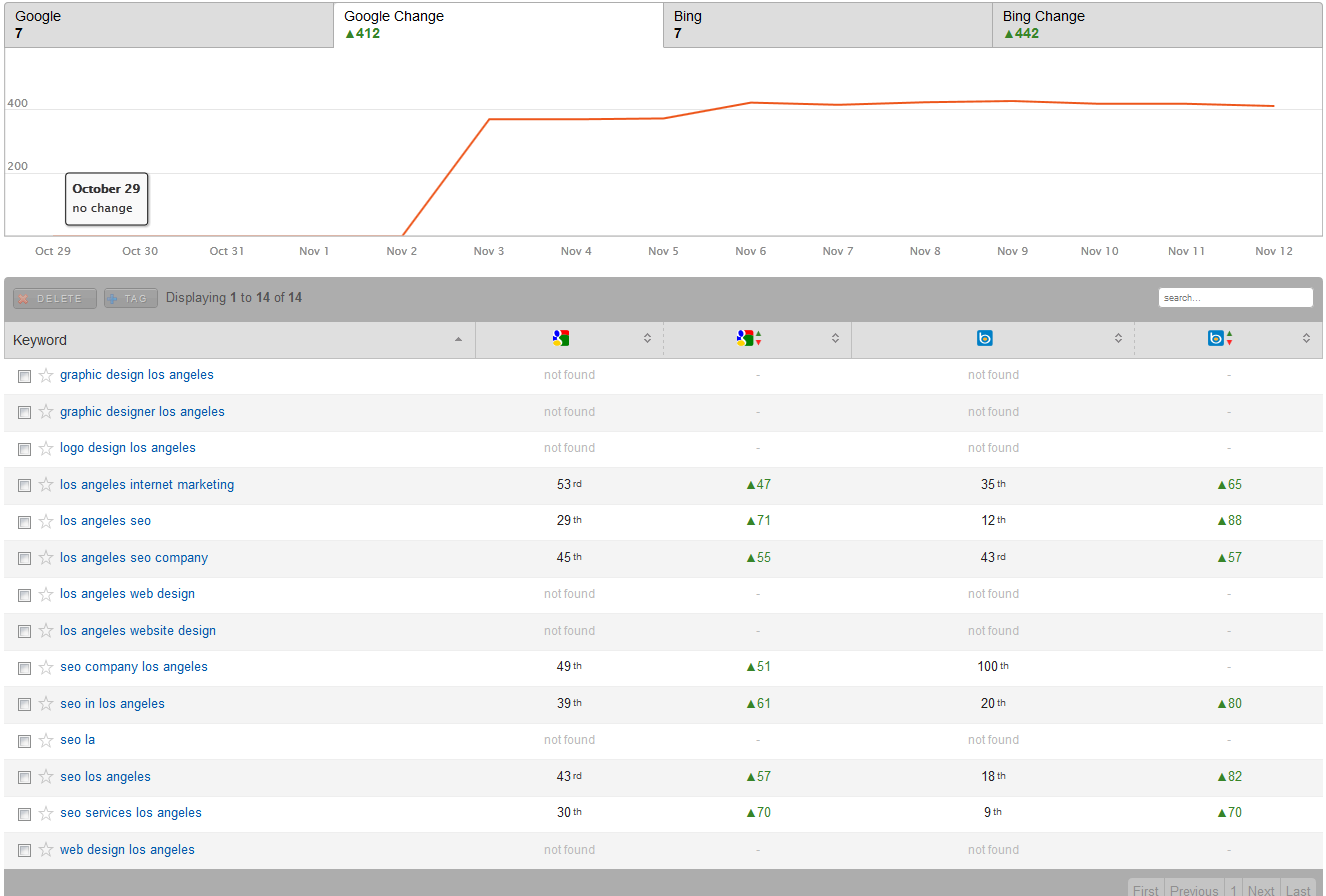 3. Unfortunately, the Los Angeles website only received page 4-5 rankings for the related SEO keywords. However we can definitely notice that 301 redirecting an old domain, even a penalized old domain to a new website does provide results much quicker. I still can't figure out why the San Diego website received the 1st page rankings much quicker than the Los Angeles site, it could be that the Los Angeles keywords are much more competitive due to the larger market.
These websites have been up for a month so far and I will continue to observe the rankings and update. If no changes happen next month to the Los Angeles or Orange County site I will throw some guestpost links on them to see what happens.
The Conclusion:
1. If you have a brand new website or a penalized website I recommend utilizing this method. The silo structure is a great way to show search engines that you are an authority on a topic. The 301 redirect makes great use of your old domain that got burned by providing some relevant backlinks to your new site.
If you enjoyed this experiment I encourage you to share it on your favorite social media site! Have questions? Write a comment and I will answer it below