Can Websites Still Rank With Only SENuke XCR Campaigns?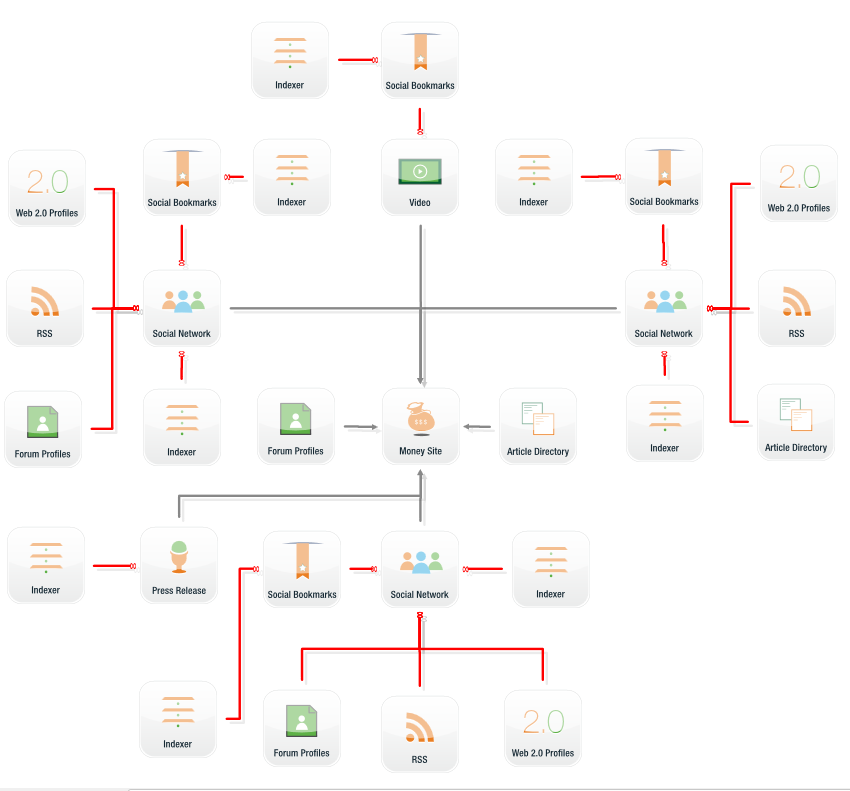 I have spent countless hours in the SEnuke forum asking questions, watching every SEnuke video tutorial and spent months tweaking my campaigns until I could utilize the full effects of this expensive $149 per month software.
Once you work out all of the kinks and understand how to properly set up campaigns such as scraping your own list of websites and adding them to the software, removing heavily spammed sites from the default list, adding anchor text after the campaign is setup (Yes, you have to add anchor text to each individual module after you setup a campaign) and customizing your own templates SEnuke is one of the most powerful linkbuilding tools.
The Full Monty Template above is just an example of how intricate you can setup your linkbuilding campaigns. You can easily customize this template as well to create additional tiers, additional social networks, videos etc.
After all of the Penguin 2.0 and 2.1 updates I decided to see if ranking a website with only using SEnuke campaigns can work. This test was used on a two month old site, that has a services page, About us page, and Contact us page. The home page still hasn't been setup and is the default theme layout/content.
However, I did install the SEO by Yoast plugin and optimized the website for the keywords I was targeting. The website is http://www.orange-countyplumber.com and the keywords are:
orange county plumbing
orange county plumber
plumber in orange county    
plumbers in orange county    
plumbing orange county
plumbers orange county
plumber orange county
plumbing service orange county
plumbers in orange county ca
The search volume for these keywords are low anywhere from 20-360 monthly searches but they have a High competition and suggested Adwords bid of $40-60 per click! Now if you are a plumber located in Orange County, and pay for just 10 clicks you could have already paid for a month of SEnuke. To get SEnuke XCR for less than $149 per month you can register and sign in through this affiliate link SeNuke XCR to get SEnuke for only $108 per month!
The Hypothesis:
1. The website will start to get rankings up to page 2 within the first two months.
2. The website will end up with a low Trust Flow factor from Majestic and only a 20-30 Domain Authority/Page Authority.
3. The services page with SEO optimized content will rank better than the home page.
The Experiment:
1. Setup a Full Monty campaign to start drip feeding links over a 14 day period, the original content will be unique but spun with Word AI and the anchor text used is the above keywords, generic keywords such as click here, learn more, visit and natural url variations.
2. Analyze the rankings (if any), Domain Authority/Page Authority and Citation Flow/Trust Flow.
3. Setup another customized campaign with social networks, pdfs, social bookmarks, Web 2.0s and article directories as Tier 1 then social bookmarks, Web 2.0s, Forum Profiles and Indexer as Tier 2′s. Drip this campaign over another 14 day period. Use the same anchor text as the previous campaign.
4. Analyze the rankings, Domain Authority/Page Authority and Citation Flow/Trust Flow.
Analysis of Rankings:
1. Within about 20 days from starting the Full Monty campaign the website started to rank for 8 out of the 9 keywords on pages 6-7 and "Plumbing Service Orange County" started to rank on Page 4.
2. After the first campaign the Domain Authority/Page Authority was 18/28 with a Citation Flow/Trust Flow of 21/7.
3. When I started the second campaign in late September you can almost see an immediate drop about a week into it. I think that the Penguin 2.1 update on October 5th could have had something to do with it but there were still a few keywords ranking until the end of October.
4. The current Domain Authority/Page Authority of the website is 15/26 with a Citation Flow/Trust Flow of 20/3. This is actually a bit lower than I expected because the domains that were scrapped and added to the campaigns were not heavily spammed.
5. Eventually, as you can see in the graph below, the rankings completely died out and the website is not even ranking for the domain name.
Here is a ranking screen shot for the website:

Here is a screen shot of the current rankings: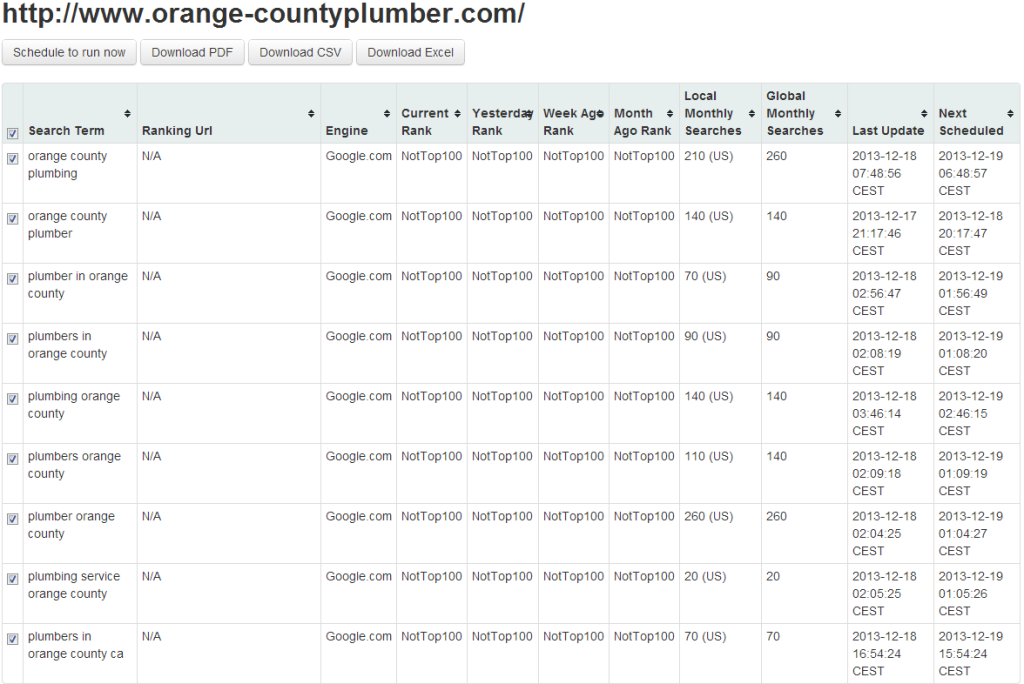 Here are the current screen shots of Open Site Explorer, Majestic SEO and Ahrefs Anchor Texts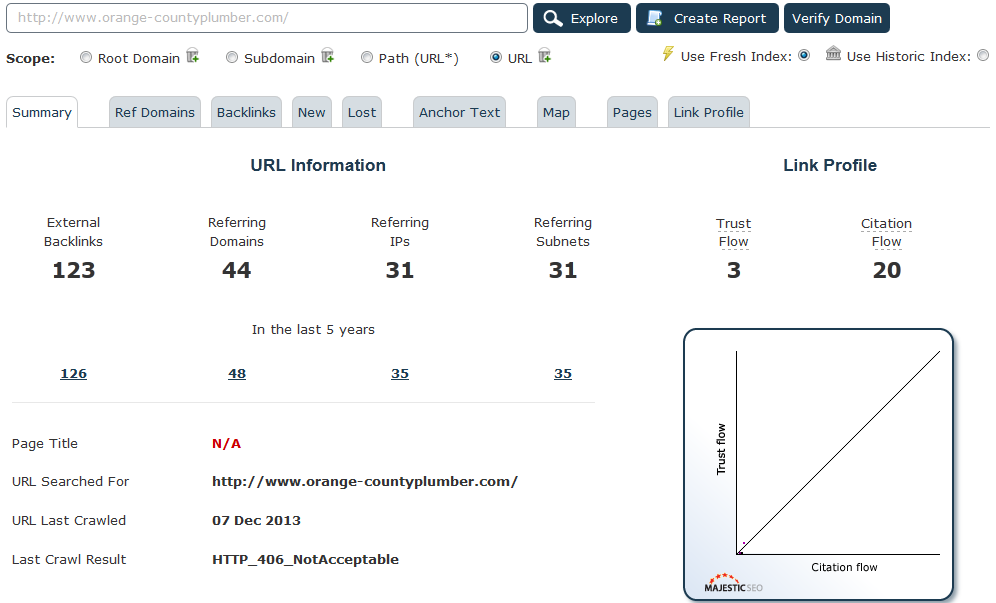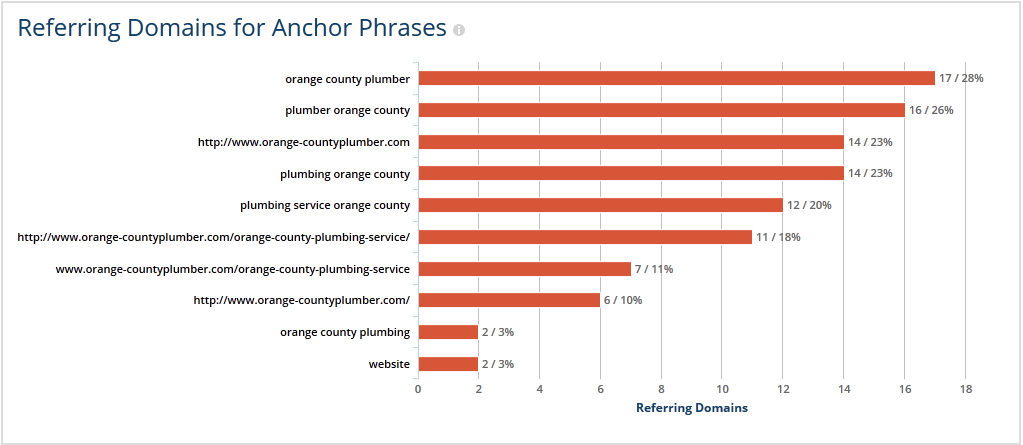 The Conclusion:
1. I think you have to give a tip of the hat to Matt Cutts and the anti spam team over at Google. I had been using SEnuke effectively as a supplemental part to my overall SEO strategy earlier this year and it worked great. I noticed a slight drop in effectiveness from Penguin 2.0 but nothing major, after the Penguin 2.1 update though I would recommend not using SEnuke for your main site. If you did purchase a lifetime license then I would use SEnuke to create very powerful Tier 2 and Tier 3 links. At the cost of $149 per month ($108 per month with my affiliate link SeNuke XCR I wouldn't recommend this.
2. This is just one website test that had bad results so it could have been something that I did during the campaign such as scrapping my own sites, not enough generic anchor text, no content on the home page etc. I would also note that I didn't do any other form of linkbuilding to this website. If SEnuke is used as a supplement to a broader internet marketing strategy I am sure you can still find a use for it.
3. Personally, the amount of time it takes to setup a campaign, the large price tag and the results shown here I would just purchase GSA search engine ranker and use that for Tier 2′s and 3′s, while setting up your own private blog network for Tier 1, which I show you how to do in this video tutorial.
Don't forget to share this post on your favorite social media account! Just click on the buttons below or on the side
If you have any questions about this SEO Experiment, visit the contact form or better yet, post a comment!