Will A Website Rank On The First Page With Public Blog Network Links?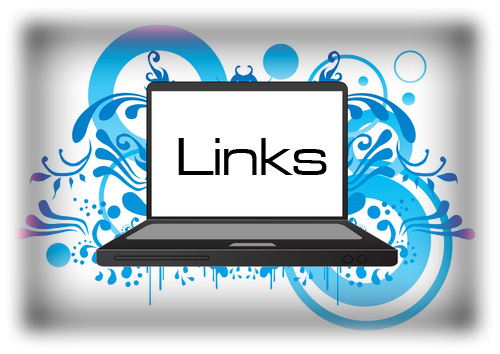 After the Penguin 2.1 update the prices of expired domains and popularity of private blog networks have sky rocketed. A couple of months ago I had a hunch that High quality links from private blog networks would be able to rank websites without having to build links from automated software. However, what I wasn't sure of is if the links had to be created from a truly private network or you could buy into a "public blog network".
For this SEO Experiment, I once again registered a website with an exact match domain for localized keywords. The experiment is a very similar setup as my ranking websites with cheap black hat world links posts. I will run the next few experiments with broader keywords that are not localized.
The keywords search volume, competition and average CPC are
| | | | |
| --- | --- | --- | --- |
| pest control orange county | 390 | High | $21.67 |
| pest control orange county ca | 140 | High | $26.14 |
| orange county pest control | 480 | High | $23.25 |
| termite control orange county | 40 | High | $16.84 |
| orange county termite control | 20 | High | $13.07 |
| orange county exterminators | 20 | High | $22.18 |
| pest control in orange county | 30 | High | $17.98 |
The website that was purchased http://www.pest-control-orangecounty.com/ had a fresh backlink profile and has not been previously registered. The anchor text used is for the 7 keyword phrases above and natural links.
The Hypothesis:
 1. The website will rank on the 1st page of Google for the exact match keyword "Pest Control Orange County" and on pages 2-3 for the other keywords.
2. The website will be penalized within the first 6 months.
3. The inner page with SEO optimized content will rank better than the home page.
The Experiment:
 1. In September 2013, I purchased private blog network links from Elite PR Network found at the Warrior Forum.
2. There is a monthly cost of $39 to keep all 20 links on the homepage.
3. I will analyze the PR of all 20 links as well as the Domain Authority and Page Authority.
Analysis of Rankings:
 1. After the first month the website went to Page 3 for four keywords. Both the Home Page and Inner Pages were ranking.
2. After the second month the website was ranking on Page 1 and 2 for the same four keywords. Home page is ranking for EMD "Pest Control Orange County" & "Exterminator Orange County" and inner page is ranking for the other 2 keywords.
Here is a ranking screen shot for the website:

Here is a screen shot of the current rankings: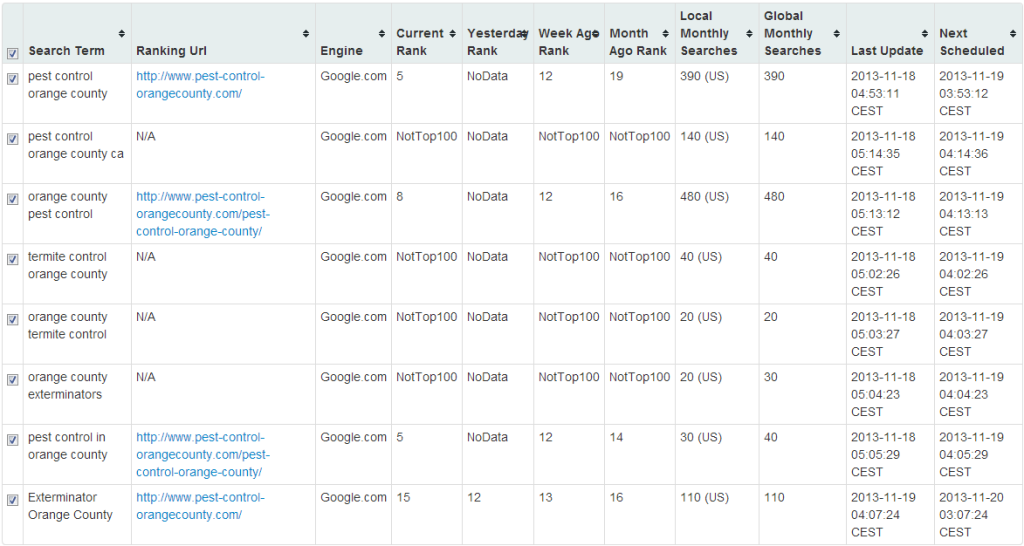 The current Domain Authority and Page Authority of the website is 24/33 which is decent for only building 20 links. Surprisingly the Majestic SEO's Citation Flow and Trust Flow were much higher than I expected at 26/25.
Here are screen shots: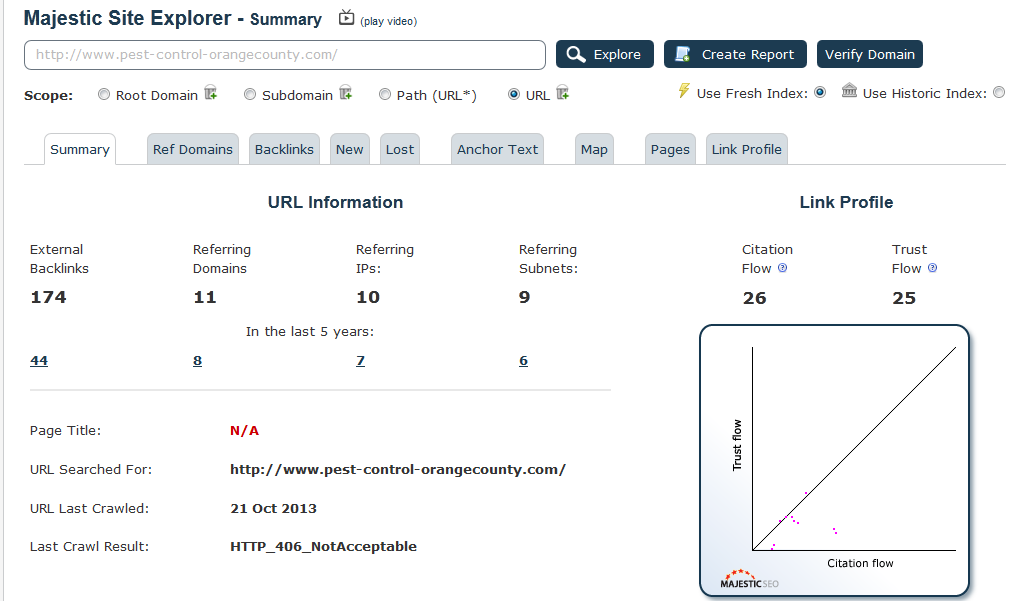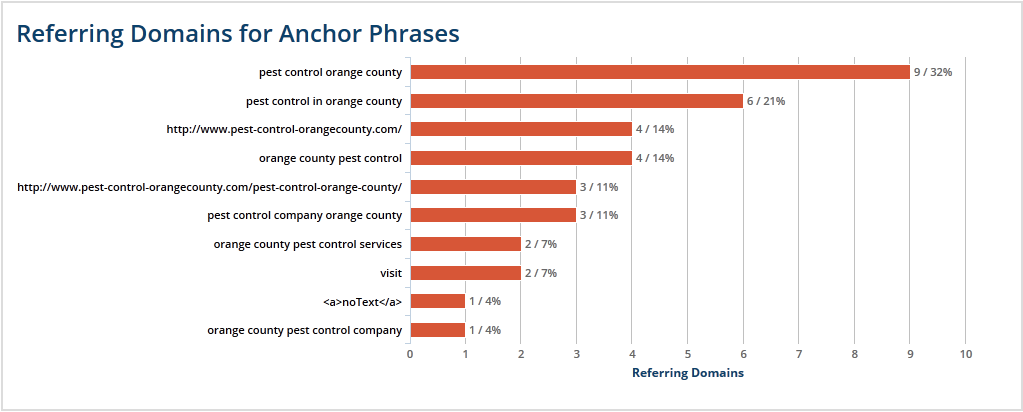 The Conclusion:
1. I have just started paying for the third month of private blog network links and the website is ranking on Page 1 for three keywords and page 2 for another keyword. The results are well worth the price considering the average CPC is $23 in Adwords. I would have like to have seen the other 4 keywords reach pages 2-3 but they are still not found. I think that more links with partial anchor text would help to get those keywords ranking as well.
I will update this post in March to see if my second prediction is correct and the website gets penalized. Be sure to bookmark this page and check back in!
2. If you are looking for ways to increase your websites Trust flow then this option could be a quick fix for you. However, I would recommend purchasing and owning your own private blog network for more control.
Hope you enjoyed this SEO Experiment and learned something new. If I helped you out please help me out by sharing this content on Google +, Facebook and Twitter!
If you have questions or comments write a quick post, I will answer them ASAP!